NEWCo forges bond with local Chamber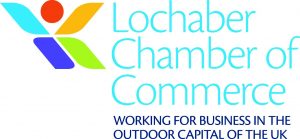 NEWCo, has become a Premier Partner with the Lochaber Chamber of Commerce.
Members of the Lochaber Chamber are drawn from a range of business sectors and include many of the larger businesses in the area as well as medium, small and sole trader businesses.
Neil Worsdall general manger with NEWCo said: "We are pleased to have joined Lochaber Chamber of Commerce. Our goal is to enhance and encourage the economic growth of NEWCo and the creation of local jobs. Lochaber Chamber of Commerce offer a number of networking opportunities, as well as educational programs, to help NEWCo develop our business."
Lisa Wharton from Lochaber chamber said: "We're delighted to welcome NEWCo as Premium Members of Lochaber Chamber of Commerce and look forward to working with them to help them meet their business goals."
NEWCo's sister company is AJ Engineering based in Forres and that is a member of Moray Chamber of Commerce.