AJE in final for top employer award
AJ Engineering, the sister company of NEWCo has been shortlisted for an award which celebrates the success of small businesses.
The company is a finalist in the Employer of the Year category in the Celebrating Sm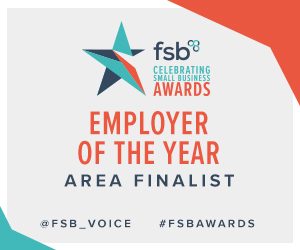 all Business Awards 2019.
The award nomination comes as the company launches a year of celebration events to mark its 20th year in business.
Managing director Alan James said he was delighted to be a finalist in the awards which is run by the Federation of Small Businesses.
He said: "I am absolutely thrilled, and this is a great way to start what is going to be a tremendous year for AJ Engineering and its staff. We are a company that cares and values its staff and clearly the FSB have recognised that. We are also delighted to be in the running against some other strong contenders which for us is a win in itself."
AJ Engineering will go up against Robbie Fluid Engineering Ltd, Tree of Knowledge and SnapDragon at an awards lunch, which will take place in Edinburgh University's Playfair Library on February 21. Over 200 businesses will gather to celebrate small businesses and self-employed workers and the huge contribution they make to the Scottish economy and our communities
Record entries
The Awards attracted a record number of entries from across the North East.  
Denis Pinto, North East Area Leader said: "The finalists have been shortlisted because they represent some of the most exciting small businesses and self-employed workers across the North East business community.
"They are businesses who have not only demonstrated growth and success in their sector, but who have also recognised their employees and contributed to their local communities over the past year.
"I wish them all, the best of luck in the finals next month and look forward to celebrating the huge contribution all our small businesses play across the length and breadth of Scotland."
Last November, AJ Engineering was awarded the title SME of the Year at the Moray Chamber of Commerce Awards.
The company was recognised for its continued commitment to employing apprentices and the fact that its turnover has increased year on year for at least the last three years.