Success for Doors Open Day celebration
Around 200 people enjoyed our Doors Open Day where visitors got an insight into the company's Forres-based HQ.
The event was held as part of a national campaign which celebrates heritage and the built environment.
AJ Engineering decided to take part in this year's Moray Doors open Day as part of its celebrations to mark its 20th year in business.
Working alongside the T-Exchange who provided several hands-on STEM activities, the AJE team also offered the chance to use the press, tour the premises, sit on some of the equipment and also enjoy a bouncy castle, face painter and BBQ.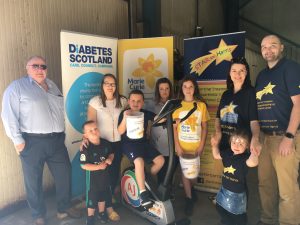 We had representatives from the three charities the company is raising money for this year – Marie Curie in Moray, Diabetes Scotland (Moray branch) and Star for Harris our Fort William-based cause.
MD Alan James said: "We are absolutely thrilled with the turnout. This was an ideal opportunity for us to showcase what we do to the public and to invite people in and we were very pleased that people, particularly younger members of our community were keen to see what we do. It was great that we had lots of young families attending.
"The activities that the T-Exchange provided were non-stop with children willing to have a go and find out more and there was a thirst from the public to find out about what AJ Engineering does."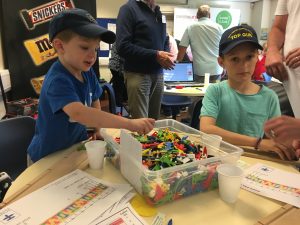 Alan added: "However, this was also a celebration of the company and we were glad to see people enjoying the bouncy castle, bbq and face painter. We had a number of staff members come along with their families but there were lots of new faces too.
"Grateful thanks to all the staff for promoting, supporting and attending the event which also raised £328.23 for our nominated charities."