Great start to 2021 for NEWCo team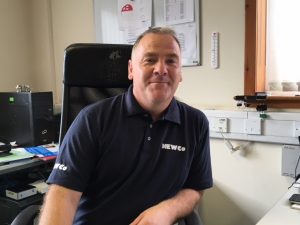 NEWCo has had a great start to 2021 with over £500,000 of work being secured.
General manager Neil Worsdall who has worked at the Fort William-based facility for four years said it was the busiest start to a year that he had experienced.
He said: "We are delighted with how 2021 has begun and this is very reassuring in what have been very uncertain times.
"The work that is coming in covers a wide range of sectors including a large hydro contract, work in the fish farming industry and general manufacturing works.
"The work has led to us taking on two new fitters to complement our team."
It was only four months ago that NEWCo expanded its workforce by employing two fabricator welders.
NEWCo which is a supplier to a wide range of engineering-based industries both in large scale industrial and private sectors now employs 21 members of staff.