NEWCo first with new quality standard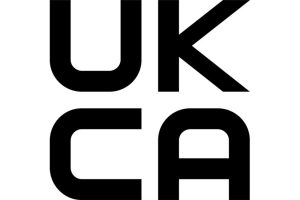 NEWCO is believed to be one of the first firms to receive a new accreditation as a result of Brexit.
The company has gained its UKCA accreditation which allows them to produce load bearing and welded structural steel components up to Execution Class II.
The UKCA marking is a new UK product marking introduced due to Brexit, that will be used for goods being placed on the market in Great Britain. It covers most goods which previously required the CE marking.
From next January, the CE marking will no longer be recognised, and products will require the UK Conformity Assessed (UKCA) Mark from a UK Approved Body to demonstrate compliance.
Fiona Anderson who worked with NEWCo general manager Neil Wordsall to secure the accreditation said: "Our auditor from UK Approved Body, Steel Construction Certification Scheme Ltd commented that NEWCo were the first business that he had issued the UKCA accreditation to.
"There was lot of work put in to gain this accreditation with new factory production control procedures put in place. I visited the NEWCo office from Forres over a number of months to help implement the new procedures and to audit them on the newly introduced processes. The accreditation should lead to NEWCo being able to secure more work to supply buildings and other structures."
Neil added: Credit to all the team at NEWCO for achieving the UKCA accreditation with their drive and commitment to our new quality standards."
In September NEWCo received Quality Standard System standard ISO 9001: 2015. The certificate is valid for the following scope: The design, manufacture and erection of metal fabrications, including structural steelwork, to customer specifications and other mechanical engineering and repair work. Provision of design, precision machining and engineering services.