Hope for NEWCo expansion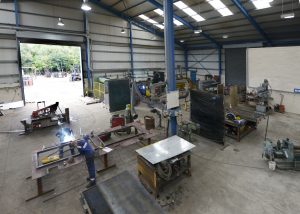 NEWCo is hoping to increase its output with a significant investment.
The Fort William-based company is hoping to extend its building by a third which will allow them to install overhead cranes which will help speed up the production process.
MD Alan James, said: "The workload at NEWCo is increasing month on month, and we are now at a point where we need to look at what we have in place for our hardworking team and make it even more efficient for them and therefore our growing customer base. The building currently houses offices and a workshop, but there are no overhead cranes, so the team are having to use forklifts which are not as efficient. The office also takes up 50 per cent of the existing building, which is required, so the only way we can address the issue is by expanding."
AJ Engineering bought NEWCo in 2015 from husband-and-wife team Ron and Denise MacLennan.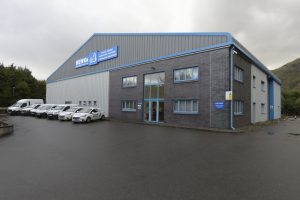 At the time of the acquisition, NEWCo had 15 employees. It now has 22 and recently appointed two new apprentices with support from The Highland Council's Highland Employment Recruitment Offer (HERO) scheme.
The production facility in Fort William encompasses welding, rolling, shearing, punching, bending, plasma profiling facilities and machining. They are suppliers to a wide range of West of Scotland based industries in both the large-scale industrial sector and private sector.
General manager of NEWCO, Neil Worsdall said: "We are very excited at the prospect of an expansion and especially the overhead cranes, which will boost our efficiency in our workshop. It's also brilliant news for Lochaber and the wider local economy, particularly in relation to the expectations of new opportunities for young people through apprenticeships."