NEWCo celebrates Living Wage Week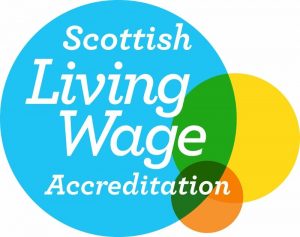 NEWCo and it's sister company AJ Engineerin, accredited Living Wage employers have welcomed the increase in UK and London rates announced by the Living Wage Foundation as part of Living Wage Week which kicked off this week
The two firms became accredited as Living Wage employers in March this year and have joined a movement of over 3,500 employers who voluntarily opt-in to paying the real Living Wage.
Commitment
The companies have committed to the increase – independently calculated to meet the cost of living – which will be implemented within six months.
The new UK rate announced by the Living Wage Foundation will apply to all staff at NEWCo and AJ Engineering over 18 and has increased by 30p an hour to £8.75. For those living in London, the rate will rise by 45p to £10.20 an hour.
Alan James, managing director said: "We are proud to implement this increase in pay. It's a win-win for us and not only helps our employees afford to live with dignity but also helps our business by improving motivation, and retaining and attracting a quality workforce. When we joined the scheme, 95% of our staff were on a rate higher than the Living Wage, however it was important for us to bring that 5% in line with this voluntary initiative.
Rewards
"We were delighted to become accredited earlier this year and we believe this demonstrates to clients, employees and future employees how much importance we place in recognising and rewarding the performance of our staff. Experience, commitment and hard work should be justly rewarded, our achievement of the Living Wage accreditation hopefully helps demonstrate the importance we place on these."
Katherine Chapman, Director of the Living Wage Foundation added:  "Year-on-year, we see organisations and businesses across the UK embracing the real Living Wage as they recognise that a fair day's pay is not only the right thing but can improve the quality of staff's work, reduce absenteeism and increase motivation and retention."
"Today's increase acknowledges that the cost of living continues to rise for workers everywhere and the leadership shown by businesses who welcome this is a cause for celebration during Living Wage Week, sending a positive message to the business community to show what others can achieve."