Kids with cancer supported after Ben walk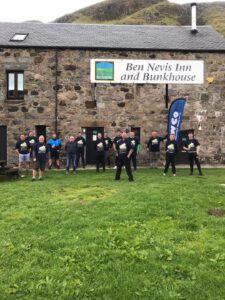 A FORT WILLIAM charity is now thousands of pounds better off after staff from NEWCo scaled Ben Nevis.
Almost £3,000 has been raised for STAR for Harris, a charity close to the heart of NEWCo manager Neil Worsdall.
Neil is a family friend of Tanya and Allan Ross who founded the charity in memory of their son Harris who passed away at just 15 months old after a battle with a cancerous brain tumour.
The money raised will go towards purchasing gift sets for children heading for intense chemotherapy, resources for wards across Scotland, snacks for Glasgow's paediatric oncology ward, and memory casts for families of children who have no more treatment available to them.
Neil said: "We are delighted that we all made the summit and of course back again, but we are even more thrilled that we raised so much for Star for Harris. I know the turmoil that Tanya and Allan went through and how hard they work now, in memory of Harris to support other families who are facing a similar situation to their own. Us tackling the mountain is nothing compared to what some families are facing."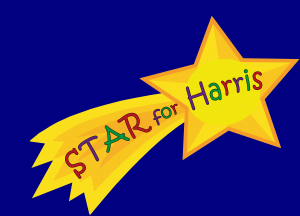 He added: "That said, it was a difficult climb. We had pretty much every season in one day. There was hail and sleet, sometimes it was cold and other times it was warm. Unfortunately, there was not much of a view from the top.
"However, we did it and 14 men went up and 14 came back down. We celebrated together with a curry. We had also been donated some bottles of whisky and other things from some customers, so we held a wee raffle and a few of the guys went home with a well deserved dram."
Tanya said her family were over the moon with the team's efforts: "We just continually feel so heartened at the continued efforts of our wonderful friend Neil and his great team at NEWCo to keep supporting STAR for Harris.
"At a time like this, we haven't been doing our usual fundraisers so to get almost £3000 from the guys is just incredible! We will use the money so valuably, making an important difference to children battling cancer and their families.
"We will use the money to fund the ward snacks for Glasgow's paediatric oncology ward, Halloween crafts and ward decorations for the Edinburgh paediatric oncology ward, gifts and resources for children throughout Scotland and memory casts for families of children who have no more treatment options available to them.
"At present, our current music therapy imitative is on hold but as soon as we are allowed, it'll be up and running. Thank you doesn't seem strong enough to say to everyone at NEWCo for everything they do but hopefully they will appreciate what a difference they continue to make to very special children just as we appreciate what they do so incredibly."