Modified containers for hazardous substances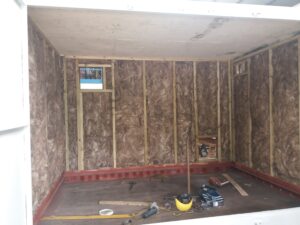 Corrie Construction on behalf of their customer Scottish Water are now in receipt of two storage containers which have been completely modified to provide regulated storage for control of substances hazardous to health (COSHH).
The NEWCo team procured the two 20ft containers on behalf of the customer.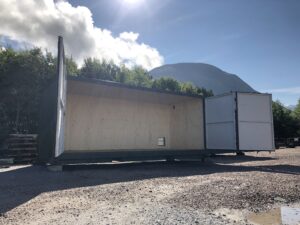 They removed the end doors, re-folded new ends, designed and fabricated new doors which fully open and laid GRP flooring and insulated the wooden walls.
One of the containers was completely halved in length to the client's requirements and every aspect of the transformation was completed by the NEWCo team including design, fabrication, joinery and painting.