NEWCo team pitches in for local football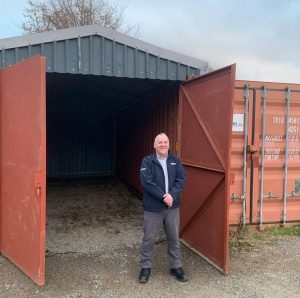 NEWCo was delighted to 'pitch' in and lend support to Fort William FC after they put out an appeal on social media.
The NEWCo team designed, fabricated and installed a fixed roof between two existing containers and a pair of full height gates so the club can securely site their tractor and mower.
All material and labour was happily donated by NEWCo!