Welder forges forward in rugby world cup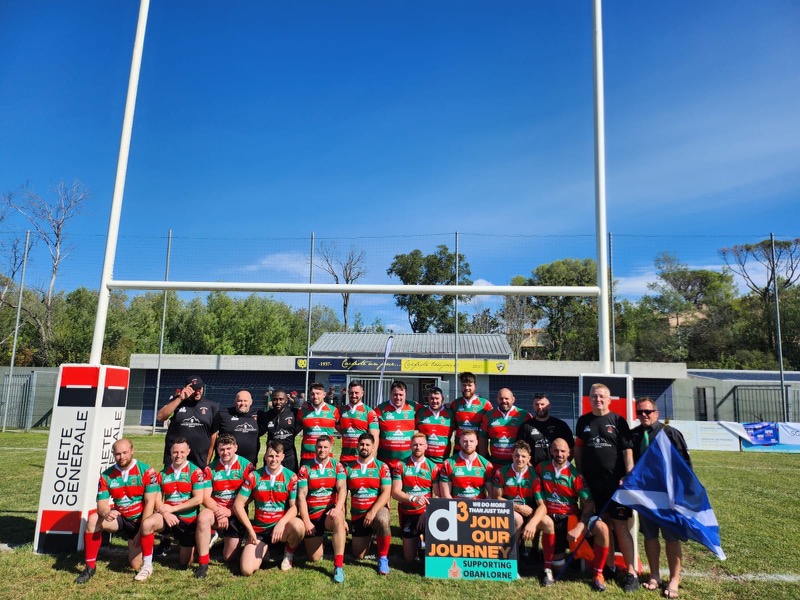 A NEWCo fabricator welder has swapped his boilersuit for his rugby kit to take up a front row position representing Scotland in the Amateur Rugby World Cup.
Conor Taylor who plays for Oban Lorne is currently in France for the tournament which brings together 16 amateur clubs from around the world. NEWCo has sponsored Conor for the trip.
Speaking from France, he said: "I've played rugby since I was in primary three and I've played for Highland Rugby Club, Lochaber Rugby and I'm currently with Oban Lorne rugby.
"I never thought I'd be part of a World Cup, it's such an experience and a great opportunity.
It's nice to be playing in warm sunny weather for a change."
He added: "I've played in the pool stages which we finished yesterday (Sep 24). We won against Romania and got beaten by Tonga and South Africa. They were all really hard games.
"We have been playing and staying in Saint–Raphael which is a seaside resort in the South-East and now we move to Digne les Bains for the remainder of the World Cup to play the final ranking games. Hopefully get a few more wins."
NEWCo manager Neil Worsdall said: "Conor is one of our longest serving welder/fabricators who specialises in bespoke fabrications. NEWCo were delighted to sponsor Conor in the first World Amateur Rugby Festival playing for Oban Lorne whilst representing Scotland. This will be a once-in-a-lifetime opportunity for Conor and we hope he enjoys every second of the experience."
Like the professional world cup, clubs play group matches spread over two days. The best two of each group will be able to access the final stages while the unqualified teams will be able to participate in a great new ranking tournament.